The Glove Specialists Story
We are proud to be a small business, based in Devon, supplying the best range of high quality gloves for every job.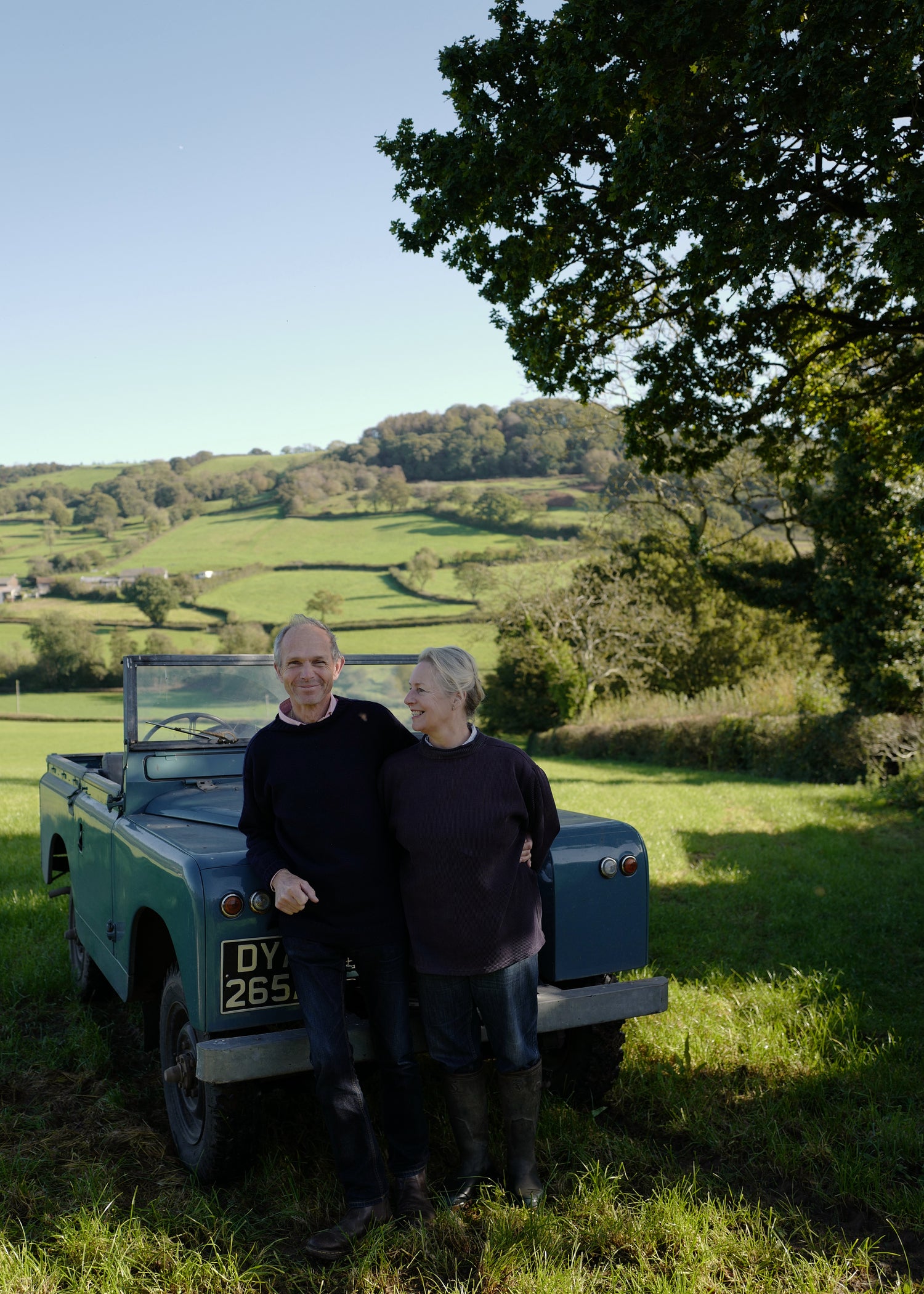 Welcome
We are Deborah and Anthony Edwards, owners of The Glove Specialists.
The story starts in 2001 when we met the original founders of The Glove Specialists, Ben and Jane Norris, at a very wet Devon County Show and depsite the Devon weather, they were smiling!

As The Glove Specialists grew over the years, so did our friendship and their eventual plan to hang-up their gardening gloves coincided with us selling our gardening and farming magazine business. We were looking for a new venture that would fit in with our farming life, so we aquired the business from them in 2015 and have run it with the same care and attention until the present day.
Quality products for every job
We have worked hard to source a quality range of gloves, at the best possible value for our loyal customers. We work with established suppliers from around the world to make sure we have the perfect glove for every job, from seed sowing to hedge-laying.
You can find our full range of products for sale on our website, where we offer postal delivery in sustainable packaging, plus the option to pay with all major credit cards, as well as Paypal.
If you would like to meet us and try our full range of products, you can find us at many of the major garden shows each summer, where we will always have a superb selection to try on.
Garden Shows
Always here to help
You can email us here at any time or leave a message on the phone. If we are not at a show, we will either be on the farm or in the garden, but aim to get back to you quickly with answers to any queries.
Shop the full collection