Gloves for every job
We supply one of the largest ranges of gardening and work gloves, for the field and garden.
Customer Reviews
★★★★★

"The Easy Fit gardening gloves are excellent - the first I have used which allow you to sow seeds, prick out seedlings, pot on small plants and all the other tasks which require careful treatment. You could probably carry out minor surgery in them, should you need to!"

Thomasina Tarling - Garden Writer

★★★★★

"I must say these Red Backs gardening gloves are by far the best gardening gloves I've ever owned, and being a keen gardener of an acre and halfI do a lot of gardening when work allows. They are not only durable but being breathable makes using them a pleasure."

Angela Gibbons

★★★★★

"I have lost count of how many pairs of Red Backs gardening gloves I have bought in the past, mostly from yourselves at garden shows, but also via the phone. They have been sent as gifts as far away as Australia and New Zealand, and I can say with confidence that we all think they are the best gardening gloves ever!"

Yvonne McDowell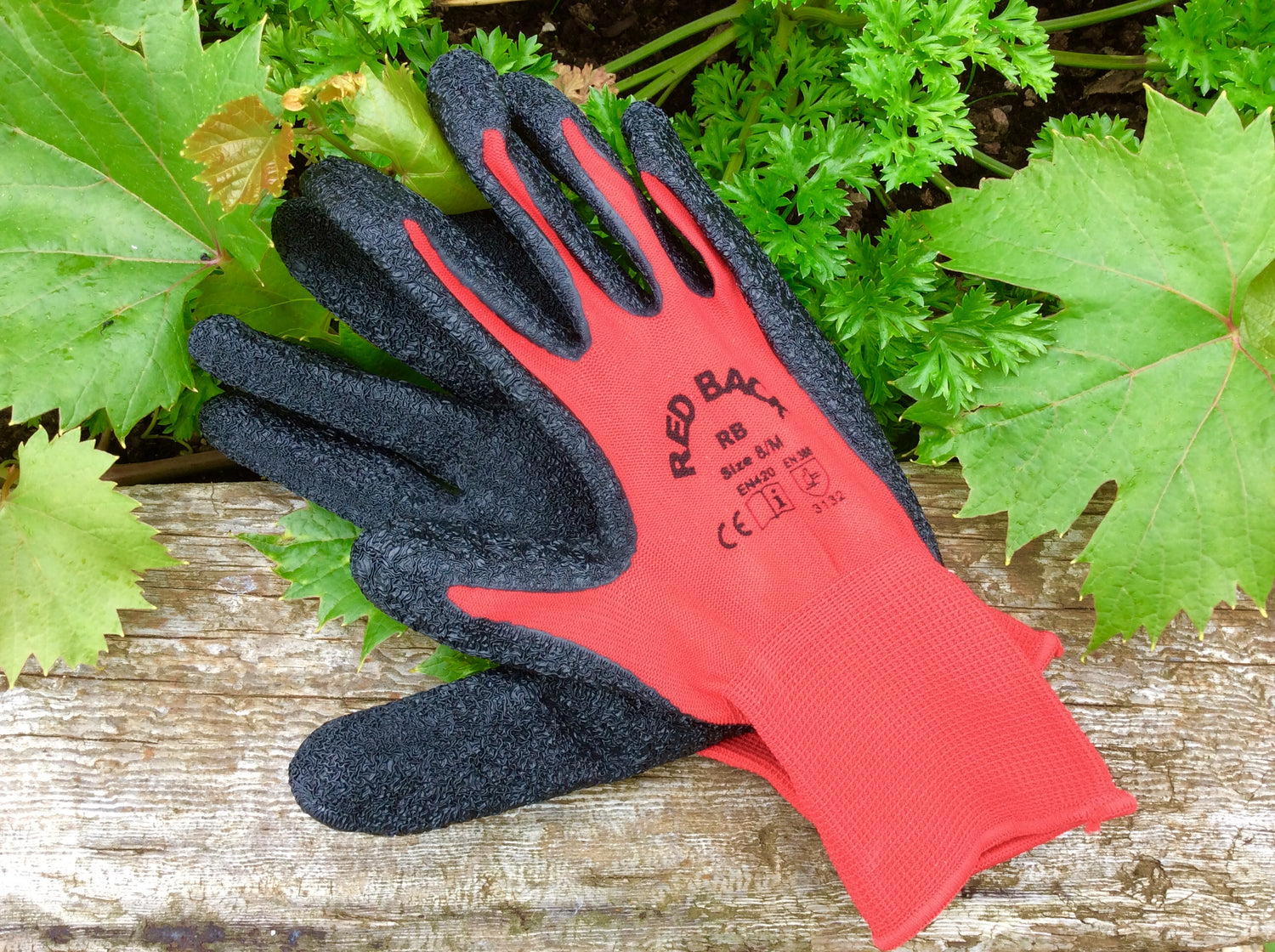 Red Backs | As seen in the Daily Telegraph
"I should draw readers' attention to some truly excellent medium weight, washable, stretchy gloves: Red Backs from The Glove Specialists"

Buy Now for £7.00
Always Great Quality

We personally source and test all of the glove ranges that we sell.

Always Great Value

We work hard with our suppliers to keep costs down, without compromising on quality, to make sure you won't find better gloves at a better price.

An Independent Small Business

We are a family farming business, who love our garden in Devon and are proud to be independent.